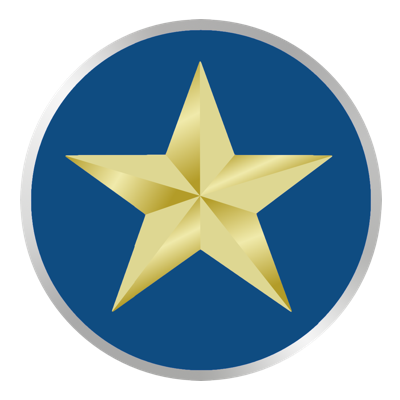 Web Commodore
Terms & Conditions
Welcome to our Terms & Conditions
Welcome to Web Commodore, a digital evidence generation, recording, storage and verification service. Web Commodore is provided by:
Web Commodore
Digital Document Services Ltd.
38 The Waterfront
Brighton Marina Village
Brighton
East Sussex
BN2 5WA
United Kingdom
By accessing our website, and/or registering a user account, and/or utilising any of our services (the Web Commodore "Service") you agree to be bound by this agreement ("Terms of Use") and our privacy policy ("Privacy Policy") as well as our policy of using cookies ("Cookies Policy") - collectively the "Agreements". The terms and content of these Agreements may change from time to time without notice and it is your responsibility to stay up to date with such changes by accessing and reviewing the Agreements regularly.
Overview of the Web Commodore Service
The Web Commodore Service (the "Service") generates time-stamped digital evidence. It is designed to prove the existence and integrity of any digital file at a specific point in time and, inthe case of the Web Commodore online publication evidence, to record the contents of publicly-accessible online publications, along with an accurate timestmap of the time of recording, to generate digital evidence that proves such publication at a later date, even if the published content has since been altered or removed. Specifically, the Service records the contents of web pages identified by a URL specified by you to generate digital evidence of publication either once (manually) or at regular intervals. The digital evidence is stored securely on the cloud where it can be accessed, verified and retrieved at any time as long as your subscription is active. This method places the chain of custody entirely with Web Commodore, making the digital evidence it generates admissible in court.
Your Obligations
By accessing and/or utilising the Service you warrant that you are at least 18 years of age. You warrant that the information you provide during the registration process is correct and - in the case that the registration is on behalf of a corporate or agency identity - that you are a suitable and authorised legal representative of the entity.
You agree to utilise the Service only for its intended use of generating digital evidence of publication. Any other use, such as artificially generating website visits ("traffic inflation") is strictly prohibited.
Our Obligations
We agree to provide the Service as described on our website and the Agreements with reasonable care.
Intellectual Property
By accessing the website and using the Service you acknowledge and agree that all we are the owners of the copyright, trademarks and all other intellectual property rights in all materials and/or content made available as part of your use of this website and the Service, or a third-party has allowed or licensed us its use. You are only allowed to use this material within the framework of the services contracted by you and/or as expressly authorised by us or our licensors.
Liability
Nothing in these terms and conditions excludes or limits liability for death or personal injury caused by negligence or any other liability which may not otherwise be limited or excluded under applicable laws.
We will use reasonable prudence and diligence to verify the accuracy of any information we provide on our website. All the information associated with recording, processing, generating and storing digital evidence as well as details of our internal processes of forensic validation are available to experts who require this information upon request.
Web Commodore will not be liable for any:
Economic losses (including without limitation loss of revenues, data, profits, contracts, business or anticipated savings); or
Loss of goodwill or reputation; or
Indirect losses, however arising.
Our aggregate liability for losses or damages shall in any event be limited to a sum equal to the amount paid or payable by you for the product(s) or service(s) in respect of any incident or series of incidents attributable to the same product.
Web Commodore is a professional service addressed to professional users only.
Refund: If we have not executed our services appropriately, please tell us immediately so that we can take on measures and, eventually, decide if you are eligible for a partial refund. Early cancellation of subscription services is not, by itself, a refund reason.
When a refund is applicable, we will carry it out within a one-week term starting from the date where we received your request.
While your account is active, we will perform the services requested by you which are covered by the subscription level and period you paid for. If you decide to cancel your subscription account we will stop recording any further digital evidence sources configured within your account immediately and verification of any previously recorded digital evidence will expire after the period cited in your subscription agreement. After that period has lapsed, the digital evidence can no longer be verified, rendering it unsuitable as evidence.
Transfer
We reserve the right to transfer, assign or sub-contract the whole or part of any of its rights or obligations under these terms and conditions or any related contract to any third party.
If any part of these terms and conditions is held by any competent authority to be invalid or unenforceable in whole or in part, the validity or enforceability of the other sections of these terms and conditions shall not be affected.
---